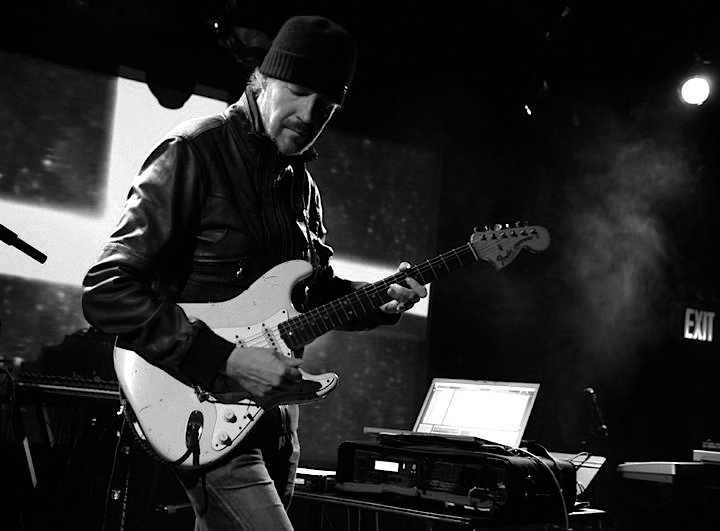 Comin' Soon : BOOK OF SHELTER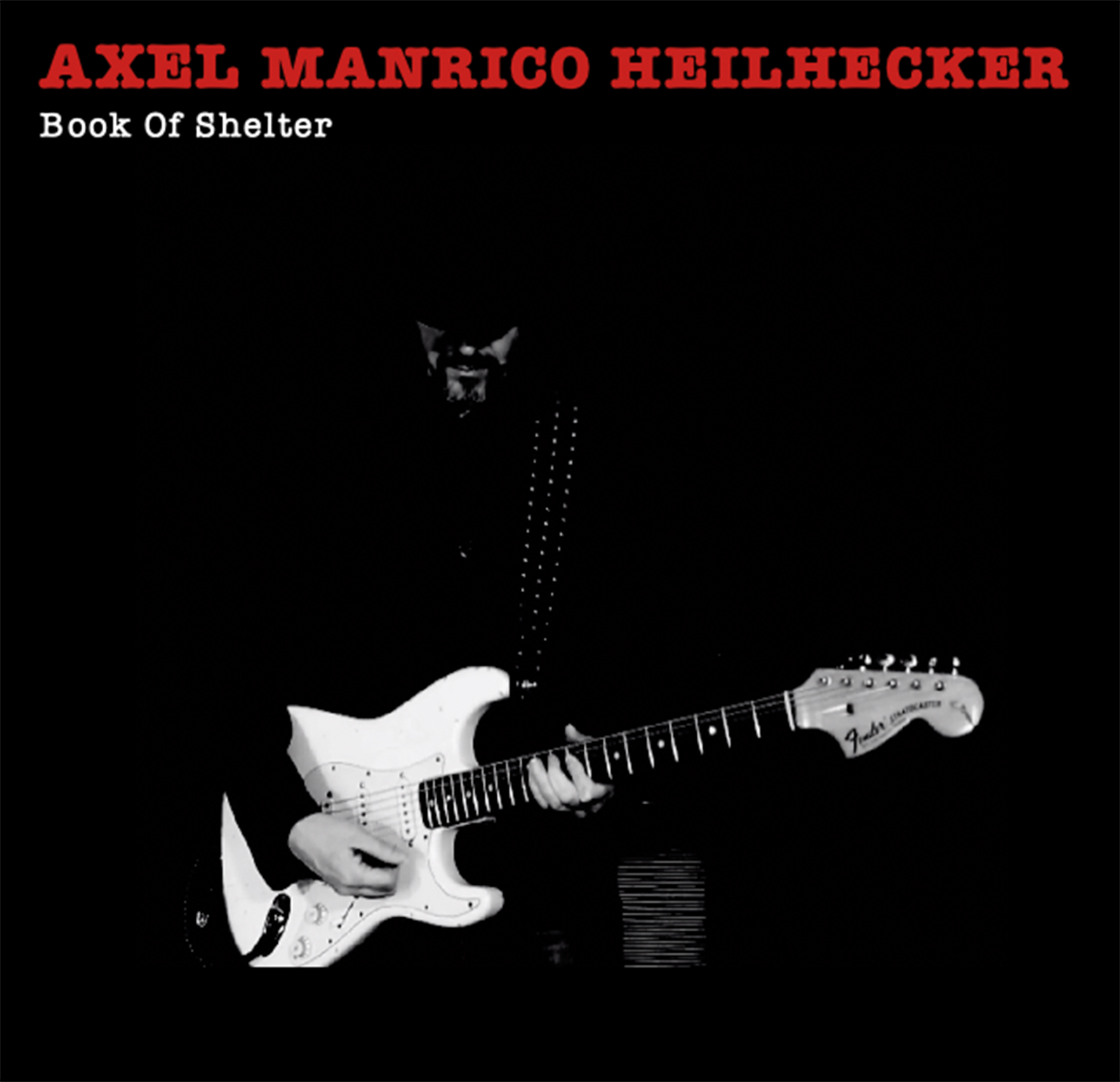 Axel's debut Song-Album including 10 Songs written and performed by him.
Comes up in May /June 2020 on 180g Vinyl and CD.


New Album : LIFELOOPS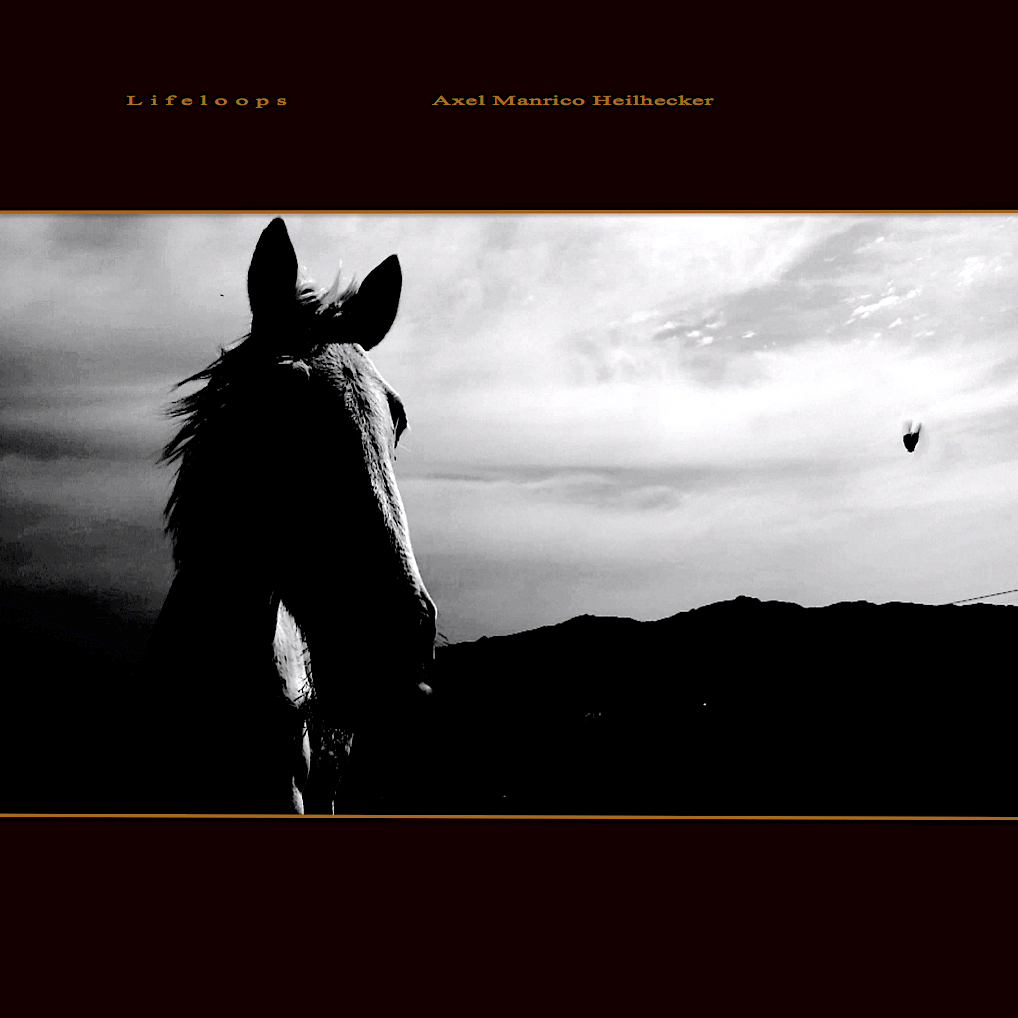 Axel's first audiophil vinyl-release on PHONOKULTUR label. Exquisite sound, 120g.
Featuring Mel Collins, Harald Grosskopf, Thomas Heberer, Samson Gassama.
Order here!


Wind Cries Mary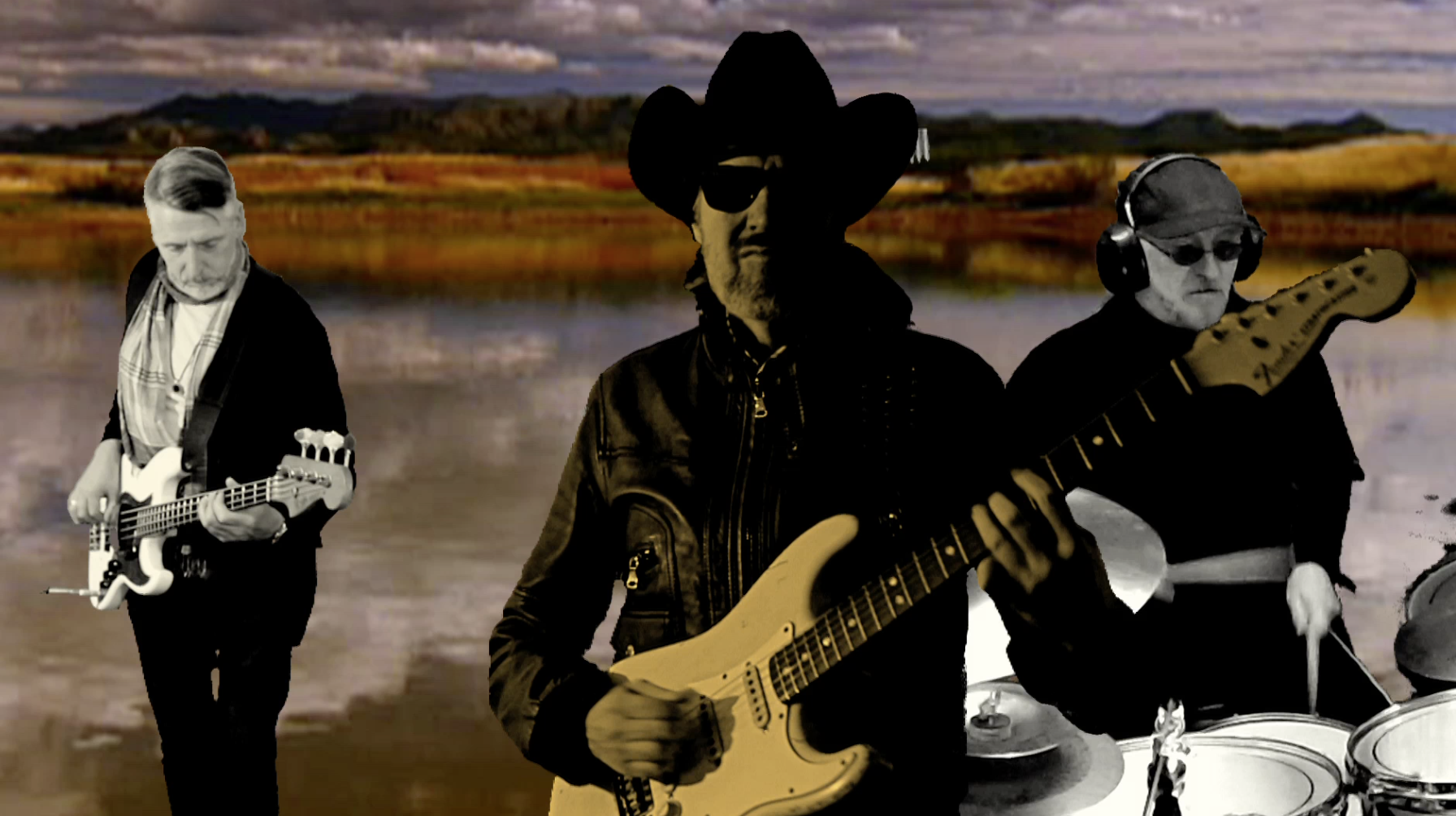 WIND CRIES MARY - celebrate the music of Jimi Hendrix
is new project of Axel Manrico Heilhecker, Manni Von Bohr, Wolf-Ruprecht
Schwarzburger and Pete Longstocking. Since 2015 the guys had various
opportunities to perform together, realized their common enthusiasm in Hendrix'
music, discovered their ability to capture some of the magic it has and finally
formed their group.
WIND CRIES MARY deliver both, a very authentic play through Hendrix'
Soundscapes and a unique modern interpretation of Jimi's songs, too



Blues Turn Red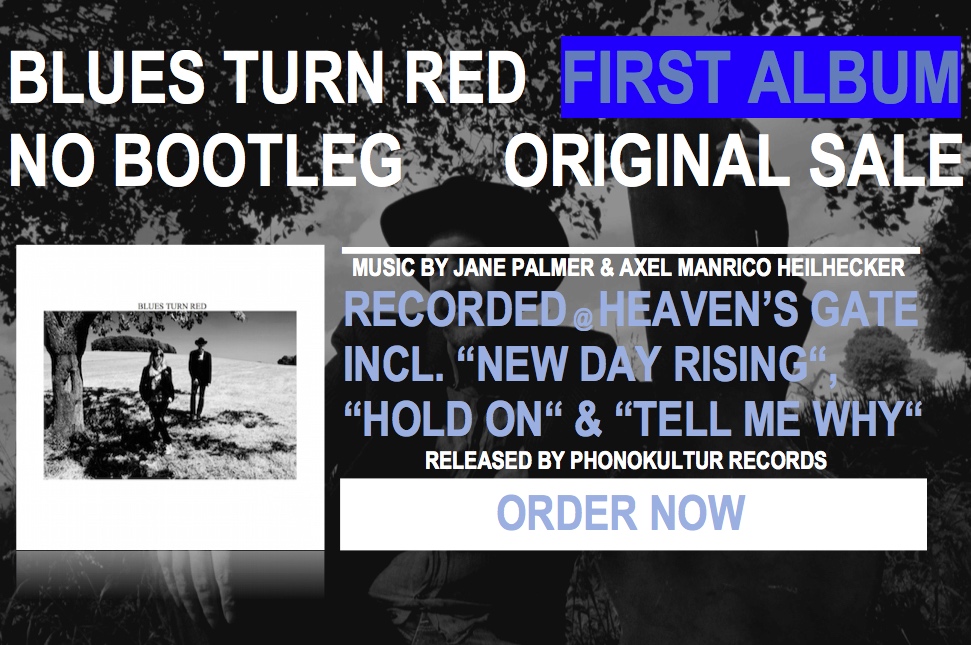 BLUES TURN RED
is the new band of Axel Manrico Heilhecker with singer Jane Palmer. They just
released their firstalbum titled same. It's routed to Bluesrock-Traditions of the late
sixties/early seventies. Axel Heilhecker: "It's the music of my youth, the voice
of electric guitars. And it never left me!" Have a listen!
produced by phonokultur records © 2015



Phonokultur Records


PHONOKULTUR RECORDS
is Axel's record-label and publishing company. You can find here new releases and
catalogue stuff like SUNYA BEAT or PHONOROID as well. You'll find direct
order possibilities on that site.



bewegte musik
directed and produced by phonokultur a.m.h.


SAMSON GASSAMA R.I.P. November 2011
Music video recorded in memory of the fabulous Boogarabou Player Samson.
Over the years i recorded and played a lot of tracks with Samson, we released a album of us both, too.
I really like Samson and his melodic playin', his great ability to build a musical fundament with just a few beats, his great musical breath.

video and music produced by phonokultur a.m.h. © 2011





SO WEIT SO GUT
Music video for a live recorded version of Harald Grosskopf's Classic "So Weit So Gut".
The music was recorded at WMFU - NYC for "New Awesome Place With Bennett4Senate! on 4.14.11
I have been performing in NYC a couple of gigs together with my longtime companion Harald,
invited by Rvng Intl. and Goethe-Institute to celebrate a rerelease of his "Synthesist"-Album together with some young electronic musicians as Johanna Barwick, Laurel Halo, Blondes and A.R.P.
The video shows some of our trips around Manhatten between the gigs.
video produced by phonokultur a.m.h. © 2011

The complete WMFU-Session is ready for listening and download :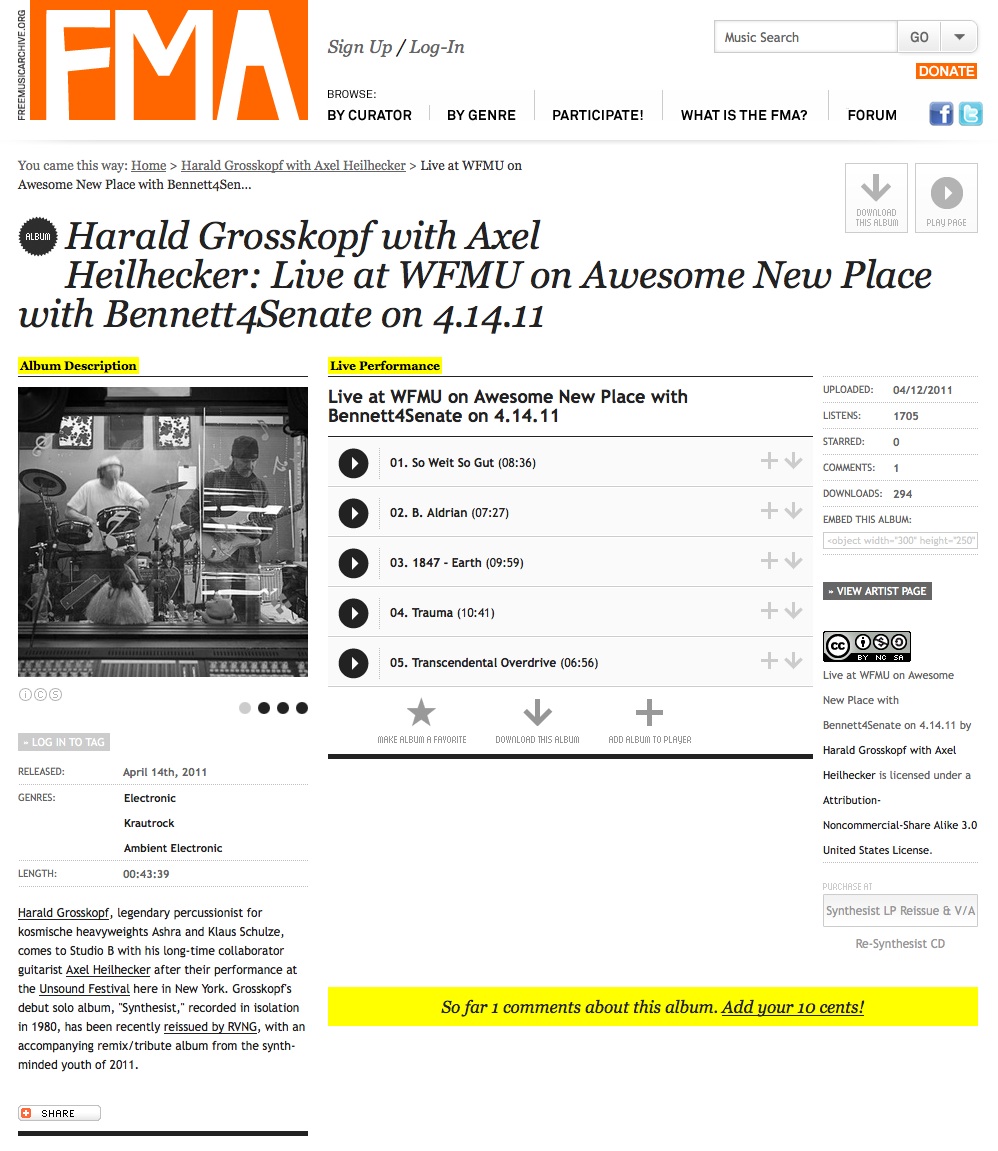 Harald Grosskopf's Synthesist 2010 project is on tour 2011. Besides Axel Heilhecker the Europe-shows
presents german electronic veteran Udo Hanten and laser-artist Jürgen Kleine with a high grade laser-
perfomance.






GRETA'S REISE
music video for a guitarloop based track.
Gibson goldtops of '57 and '71 recorded with the ableton live looper and a piano-track are the complete
ingredients of this piece of music and it's tonal textures.









RILEY'S GAME
music video for a live recorded piece of instrumental guitar based on instant echoplex - looping.
recently award nominated at the LA Short Film Festival 2011.
minimal and seriell ambient concept performed at passarelle bridge in luxembourg 2007.
part of a project (flashbridge) for casino luxembourg with michael kuball and stefan schneider (rococco rot).
music and video produced by phonokultur a.m.h. © 2007/2010

Definetly related to my great time with Don Cherry in the 70's -
this is a tribute to Don as well as to Terry Riley.
They were not just highly important transformers of traditional ancient music,
they made themselves livin' examples of the human ability of allowing subconscious archetypes
to be part of NOW within a truely instant universal music.

The loopers i used are the Gibson "Echoplex" in combination with the Elecrix-Looper, where the Echoplex
is feeded into.

This video-track is released 2010 on a special DVD Sampler by Ricochetdream :












axel heilhecker / thomas heberer


MONOCHROME ES
Music video for a piece of my collaboration with trumpetplayer Thomas Heberer.
Thomas got a magnificent tone, actually his own voice, and it's a pleasure to hear his textures and
modulations on these tracks. One can hear him on various record releases and see him life as a
steady member of ICP for example together with european jazz greats like Mischa Mengelberg or Han Benning.






CHEMIN D' AIR
Another video connected to my collaboration with trumpetplayer Thomas Heberer.
Related to my faible for not only late 50's guitars, but for those days of moody tempered jazz tunes from NY,
i try to create some of this atmosperes within my own styles. Even if you rock - keep it slow!
The video was shot on the northern isle juist on a very stormy but sunny day - watch the sea from above !




BLUEPLEX
Based exclusively on guitarlooping this tune delivers one more playground for Thomas Heberer's moody and
emphatic play.
The video is a old recording of a friend during his trip across Alaska in the 70's. These pictures memorize the outstanding charme of old 8mm film and capture the wild nature during flights with those small planes significant for the area.
The loopers i used are the Gibson "Echoplex" in combination with the Elecrix-Looper, where the Echoplex
is feeded into.








TWOMOON
One of my first videos was shot in Marrocco to interpret a tune of my second "Fishmoon"- album
"Twomoon Music". The titletrack features Harald Grosskopf on his selfmade trashdrums along with
the bluesy and spacy melodic guitar-flow which is the basic rule for my fishmoon-recordings and sets
it close to 70's Progrock.
The guitar i played on this track is my '59 335.





| | | |
| --- | --- | --- |
| | | FISHMOON - TWOMOON |





axel heilhecker / mel collins



FLYIN' A KITE
We had been playin' for years together in a german TV late nite till we recorded this piece together. It shows
a lot of Mel Collins abilities on Saxes and flute. I've to admit that i was a big "King Crimson"- fan at those days where he was a steady member of the band. There were the Golden Three : "Lizard" - "Islands" -
"Southbound" ! They made it for a long time. It's definetly a honor to play with him who played with most
of the guitar legends for good reasons. (Fripp, Setzer, Knopfler, Clapton etc.) This here goes from Blues,
Prog to Big Beat. Waitin' for more to come !

The video i cut consists mainly on scenes of Truffaut's Nouvelle Vague - Masterpiece "Le Peau Douce"
with the beautiful Francoise Dorleac. These 60's asthetics of this movie are unresistable !




ton und schatten - t.n. nagar
produced by phonokultur a.m.h.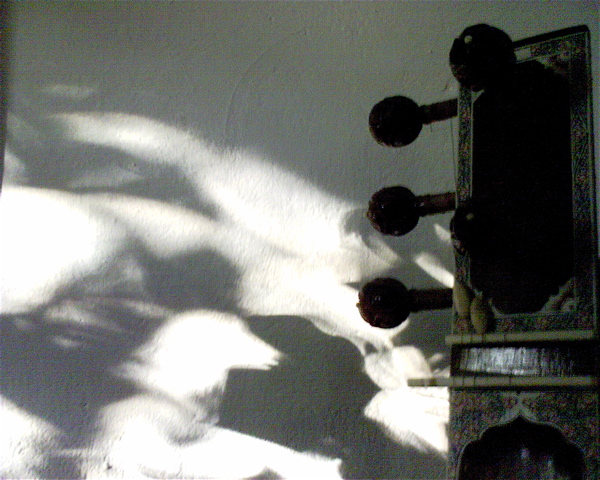 T.N. Nagar (†2000), Prof. in music and Sitar-Virtuoso
Sitarvirtuose from Varanasi, Indien, did his last recording
in my studio. A lesson in concentration and spiritualism -
at least for me.





phonoroid
music produced by phonokultur a.m.h.






See Saw
music video of phonoroid song seesaw.
phonoroid music
produced by axel manrico heilhecker
bill mitchell cinmatographer
vanessa vassar editor
laurie schrader/linda giella producers

Phonoroid is traditionally improvising songs. For See SawVanessa brought a sample of one of her Native Indian relatives playing drum and chanting with her. From here the song grew very fast. The great wide open of New Mexico skies and landscapes was filled with poetry and overtones.


grand guitars
brettgeflüster column by axel heilhecker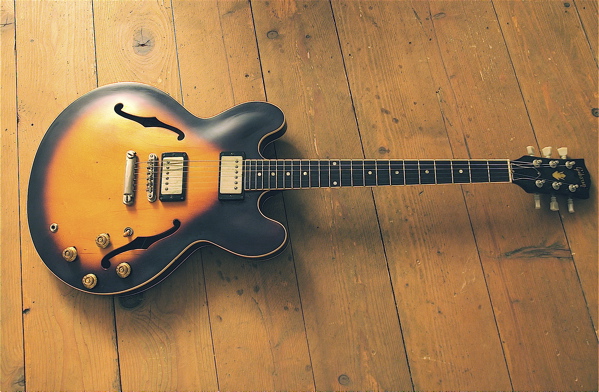 This Gibson ES - 335 of 1959 is as one can exspect a knockout.
More about vintage guitars and my column in "grand guitars"-magazin
you'll find

here...